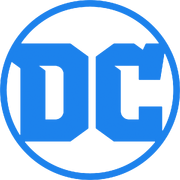 DC Comics, Inc. is an American comic book publisher. It is notable as one of the largest as well as most popular comic book publishers today. It is the print division of the wider DC Entertainment, a company owned by Warner Bros. Studios. The initials "DC" came from the company's popular series Detective Comics, which featured Batman's debut and subsequently became part of the company's name.
The company was founded in 1934 as National Allied Publications growing in influence in the comic industry during the "Golden Age", it then first began producing comics for well-known characters, including Wonder Woman, Batman, Catwoman, and Superman.
Films
[
]
DC has made various adaptations of its comics for television and movies, notably the 1966 Batman film, 1974's Wonder Woman, the 1978-87 Superman films starring Christopher Reeve, Tim Burton and Joel Schumacher's Batman: The Motion Picture Anthology (1989-97) and Christopher Nolan's The Dark Knight trilogy (2005-12). However, recently DC has pooled their films together into a shared continuity, the DC Extended Universe, starting with 2013's Man of Steel.
Gallery
[
]
References
[
]
External Links
[
]